The former/not taken up UAE Presidential Flight Authority 747-8Z5 BBJ msn 37501 ln 1495 which was destined to become A6-PFB has made a test flight at PAE today Aug 18 as BOE009 with new Qatar hex code 06A2C3. Rumor suggests that this is now destined for Qatar Amiri Flight and the Qatar hex code certainly seems to support that. No confirmation from me yet but I'm sure more details will emerge soon.
Edit : Details now known. Registration will be A7-HHF and is indeed for Qatar Amiri Flight.
Royal was able to snap a pic of it and you can just about make out that it was still wearing its American test reg N974BA.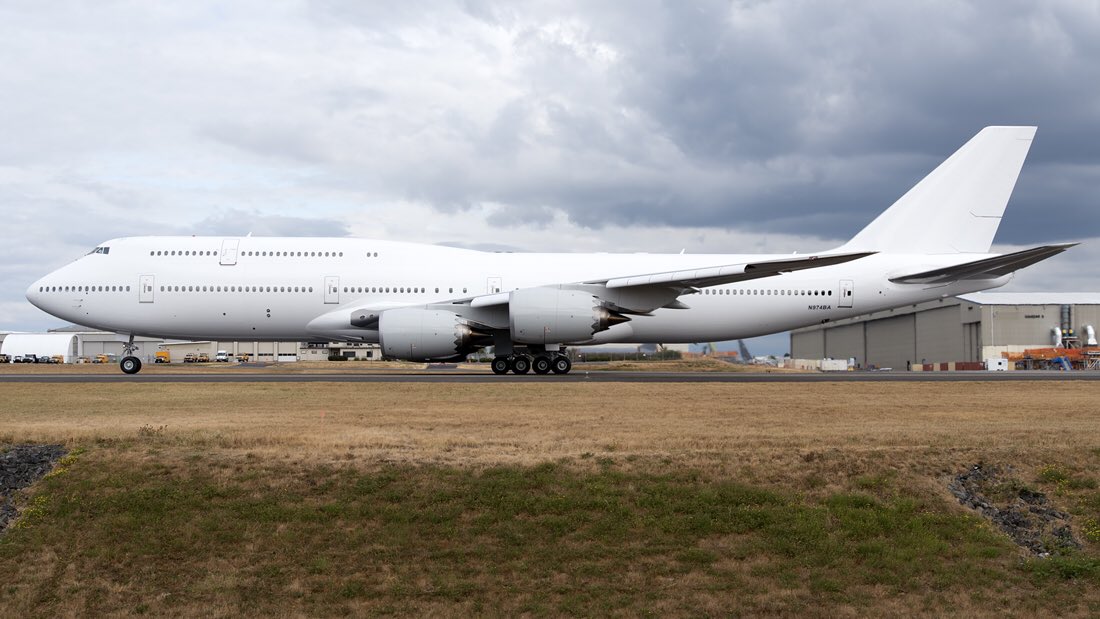 Photo credit :
Royal Scott King
Photo credit :
Jen Schuld
Jen has some additional pics if you click the pic or link.
There are some more recent pics of the frame
here
.